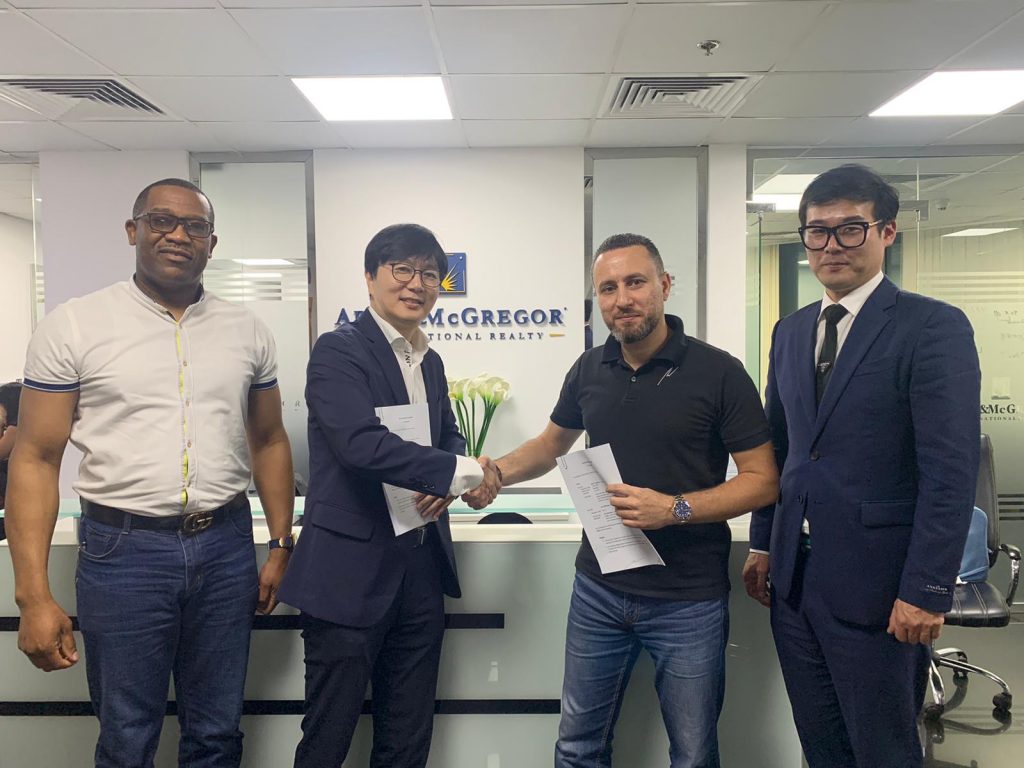 Arms &McGregor International Realty announced a strategic partnership with Bloom Technology. The collaboration is expected to attract around 1000 Korean property investors to Dubai. The companies will collaborate to facilitate the buyers purchase of the right property in Dubai mainly through the use of Locus coin. The collaboration is the first at such level in the region to be developer with a Korean firm.
It can be a daunting prospect, but with the diversity of the global market and a wealth of potential options and locations available, property remains one of the most secure and valuable forms of investment to date. Both investors with smaller and larger sums know the value of a global portfolio, which adds to the exciting drone around the collaboration.
"Our team is excited about our new partnership with Bloom Technology," said Makram Hani, Founder & CEO of Arms &McGregor International Realty. "This partnership will enable Arms &McGregor International Realty to facilitate a hassle-free experience enabling property investors from Korea to have the right reach and representation within the Dubai market while allowing Dubai Developers and market players a none precedented reach to a brilliant pot of investors. We aim to develop cumulative success through the ties built between the two markets."
Sang Youn Lee, CEO of Bloom Technology(Locus Chain) has mentioned that "We are facing the new era where many industries transition to Digital Platform integration and tech adoption at a transactional level, and we believe that the Real Estate Business shall be advanced with Digital Platform use also in a perfect marriage between fintech and prop-tech. Fast Public Blockchain such as Locus Chain are useful tools to develop Digital Platforms for the real-estate industry, and we are thrilled to cooperate with seasoned veteran "Arms &McGregor International Realty ®" who stand as strong property investors and representatives of various property developers such as Emaar, Shoba, Meraas & DAMAC."
Known for their blockchain tech, Bloom Technology has created a new protocol that can very easily increase the speed with which blockchain transactions are settled. They have the ability to bring down blockchain transaction processing time to splits of a second.
About Bloom Technology
The South Korean-based firm Bloom Technology announced that they have created a new technology that is able to speed up transactions on the blockchain. Bloom Technology carried out a public trial using 635 participating nodes to highlight the Lotus Chain Technology's speed of processing a transaction. The trial revealed that the technology was able to boost the transaction time to between 0.13 and 0.23 seconds.
About Arms &McGregor International Realty
Arms &McGregor International Realty® is a prestigious real estate agency led by a dynamic executive team with over a decade thriving experience and acclaimed success in property sales, new development marketing, leasing, and property management services. Innovative, experienced and built on strong business principles, Arms &McGregor International Realty® is perfectly poised to deliver vivid results in today's relentless changing real estate market. For more information visit www.armsmcgregor.com.